"A smart, brilliantly realised call to arms." – The Observer
"A terrifically bold and original take on climate fiction" – The Bookseller
In a climate catastrophe, resistance is taking root . . .
Set in a near-future world on the brink of ecological catastrophe, Lauren James' novel is a gripping, witty and romantic call to arms.
Gabrielle is a climate-change activist who shoots to fame when she becomes the first teenager to display a supernatural ability to grow plants from her skin. Hester is the millionaire daughter of an oil tycoon and the face of the family business. Theo comes from a long line of fishermen, but his parents are struggling to make ends meet.

On the face of it, the three have very little in common. Yet when Hester and Theo join Gabrielle and legions of other teenagers around the world in developing the strange new "Greenfingers" power, it becomes clear that to use their ability for good, they'll need to learn to work together. But in a time of widespread corruption and greed, there are plenty of profit-hungry organizations who want to use the Greenfingers for their own ends. And not everyone would like to see the Earth saved…
As they navigate first love and family expectations, can the three teenagers pull off the ultimate heist and bring about a green rising?
A Young Adult climate change thriller about nature, geoengineering and civil disobedience in the face of overwhelming corporate negligence. This is THE POWER meets GRASSHOPPER JUNGLE and THE MARTIAN.
Word count: 82,000 Ages 13+
Available in Turkish
What type of plant are you? quiz
Join the climate scavenger hunt
From the beginning of my writing career, I've wanted to write about climate change – but I could never find a "way in". It's such a huge, complex topic that I didn't know how to tackle it in a way that felt uplifting. My writing is primarily character and story-focused. It's funny and romantic. That tone felt impossible to capture in a book about climate change, a topic that is discomforting at best and soul-destroying/terrifying at worst. – read my essay, Positivity in the apocalypse: can a climate fiction novel be uplifting?
Read my conversation with my editor about the writing process
"This has the makings of a modern eco-classic with its scathing attack on the 1% who are responsible for the most pollution on earth for corporate reasons, but also empowers with reminders of the impact of grassroots protest." – Lilyfae
"Green Rising is a whip-smart tale that asks big, bold questions of how we can save the planet, with or without Greenfinger magic. Beautiful imagery, a strong scientific underpinning and well-rounded characters. A must-read for teens today." ― Laura Lam, Sunday Times bestselling author of Goldilocks and Seven Devils
"Unapologetically political . . . A terrific example of how to explore environmental issues in playful, unusual ways." – The Irish Times
"Frighteningly clever and richly imagined, Green Rising is a book that combines lush, compulsive storytelling with an urgent message, and everyone who reads it will be stirred by its call to arms. I loved it." ― Laura Wood, author of A Sky Painted Gold
"Smart and sharp and witty and fun, with a magic system that springs perfectly from current events and winds perfectly around some really big real-world themes – but manages to avoid being didactic." – Stephanie Burgis, author of The Raven Heir
Dear Reader,
Green Rising is about politics, standing up for what you believe in and taking direct action. Inspired by movements like Extinction Rebellion, I wanted to write about teenage activists who have the power to make real, decisive change in the climate crisis. It's something which makes us all feel incredibly helpless, and climate fiction is often a depressing, dystopian look at our doomed future. I wanted to write a more optimistic, hopeful path forward to a better world, with clear instructions about what we should be doing next to fix the planet.
I read Chemistry and Physics at university, so I've been studying the science of climate change for many years. It's incredibly frustrating that I was taught the science of the greenhouse effect and the proposed solutions over a decade ago, and yet we're still no further along in fixing it. For this book, I did a lot of research into cutting-edge climate technology, including geoengineering and solar seeding. People tend to bury their head in the sand about climate change, because it often feels so hopeless. But it's important that we're all aware of the politics and ethics of climate solutions, because they're going to determine the course of the next hundred years on Earth.
So many of the climate fiction books I read focus on the effect that individuals can have on the planet, with the message that we all need to be more responsible, greener consumers. I wanted to look at how industry and businesses are causing pollution, to make it clear to my young, scared readers that it's not their responsibility to fix climate change. No amount of careful consumption can fix an industry-wide problem.
While writing the novel, I founded the Climate Fiction Writers League (http://climate-fiction.org/ ), an organisation of over a hundred climate writers. I run a biweekly newsletter of essays about climate writing, in order to encourage readers to take action. While magic is fantastical, the ability of humans to fix the climate emergency is not. It will take money, sacrifice and time, but we can create a better world, just like Theo and Hester wish to do. This has to start with policy changes, immediately.
The carbon emissions responsible for climate change are largely caused by industry, and can only be reduced through government action. However, if you'd like to make lifestyle changes to help limit your individual emissions, here are the most effective changes you can make. Some of these will take many decades to achieve, but long-term societal changes are the only way we can tackle this problem.
• Vote in all political elections you are able to, and make sure your representatives are aware that your vote is based on their climate policy views
• Replace garden lawns with wildflower meadows
• Switch to LED lightbulbs
• Try to avoid flying, and offset your carbon footprint where you can
• Talk to your company about their actions to combat climate change, such as savings and pensions schemes which could be invested in companies contributing to climate change
• Avoid eating beef, and transition to dairy alternatives
• Buy in-season food, grown locally (avoiding hot-house produce grown out of season)
• Change to a renewable energy utility supplier
• Buy electric cars – but only once your current car is absolutely unable to be fixed. Keep current cars on the road for as long as possible, to keep manufacturing emissions low
• Install solar panels or solar roof tiles
• Air dry clothing instead of tumble drying
• Avoid disposable, cheap fashion and invest in long-term, quality pieces that can be worn for many years
And, of course, plant trees wherever you can. They truly are the lungs of our planet. Depleted forests, savannahs, peatlands, mangroves and wetlands have the ability to grow back quickly, but we need to give them the opportunity to do that.
I really hope you enjoy Green Rising – and it makes you feel a little less powerless in the fight to save Earth.
Lauren
"In this love song to our planet, Green Rising effortlessly mixes magic and science with strong, likeable characters and a smart plot. But most of all, this book provides the clearest explanation yet as to what's caused climate change, and more importantly, what we can do to prevent it." – Hannah Gold, author of The Last Bear
"Inventive, gripping, and ultimately hopeful, Green Rising is a fantastic tale bursting with a diverse range of intrepid teenagers, coming-of-age themes, charming romances and, underpinning it all, a reminder of the desperate need to tackle climate change." – BookTrust
Meet the Characters
Hester Daleport, age 18, is the heir to Dalex Energy, one of the world's largest oil companies. She's privately tutored to prepare for her role as CEO when her dad retires. A business-savvy Texas girl, she doesn't have many friends her own age – but she loves to bake, has an impressive stock portfolio and collection of business blazers.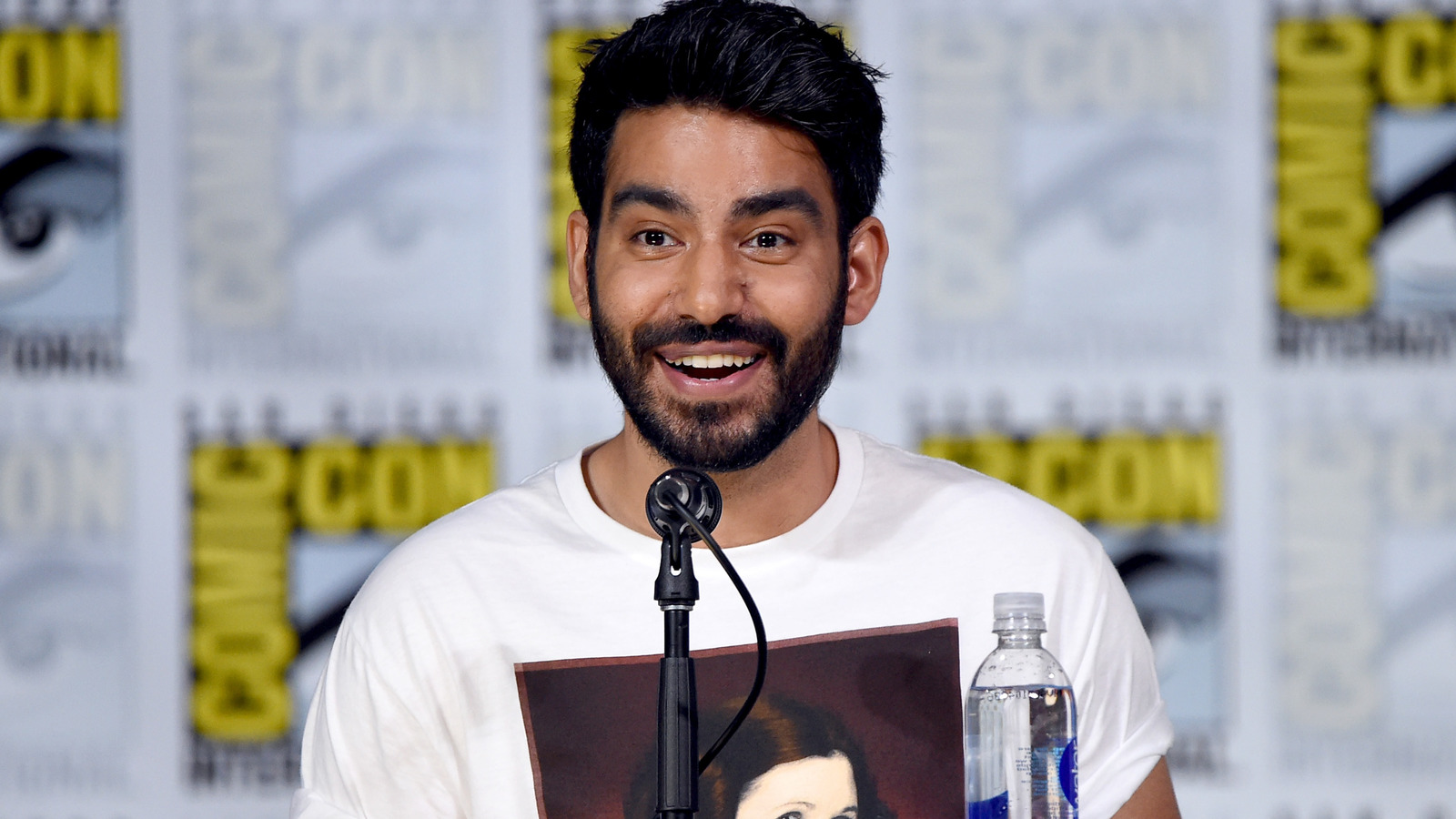 Theodore Carthew, age 17, is the English son of a family of fisherman. He's dyslexic, loves video games, and works at the local docks unloading shipping containers after school, when he's not helping out on his dad's boat. He makes really bad puns, and he absolutely hates Dalex Energy, whose oil rig is destroying his family's livelihood.
Gabrielle Ventura is the first person to grow plants in Green Rising, she's a dedicated climate activist, and she's not afraid to break the law to do what she believes is right. She's aro-ace, an excellent fighter, and deeply opinionated. Not going to lie, Hester and Theo are a little bit afraid of her.
Edgar Warren is a billionaire trying to start a colony on Mars. He's dorky and tech-savvy, and he's interested in using the Greenfingers powers in space.
Anthony Daleport is Hester's dad, and the CEO of Dalex Energy. He's training up Hester to replace him one day. He's a keen golfer, and meticulously health-focussed, drinking vitamin-packed protein shakes constantly.
Latest posts about Green Rising
---